Corrosion environmental testing unit

Model : YRB200-010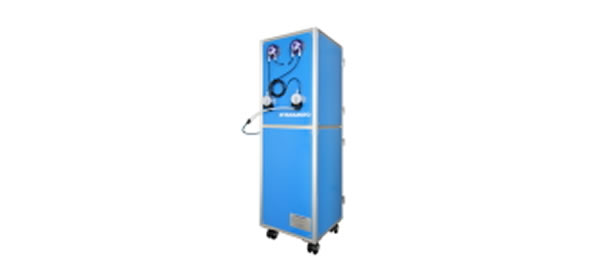 Various kinds of mechanical structures have to be used in corrosive environments.
In the mechanical design of such products, fatigue test data in the corresponding environment should be obtained as the fundamental design data.
GIGA QUAD® with 'Corrosion environmental testing unit' can be applied to perform fatigue tests in such cases.
Anti-corrosion of testing machine
Special technique was introduced in this additional facility in order to avoid the corrosive damage of the fatigue testing machine itself.
In order to avoid leakage of the solution and its fine splashes from the chamber, a little negative pressure was always given inside the resin chamber.
And corrosive solution is stored in the tank inside the stand, and the solution is pumped up by the tube pump.
Thus, the corrosive solution can be dropped down onto the specimen.
The dropped solution is sucked in the drainage tank provided a little negative pressure.
Controllable of corrosion speed
It is possible to control the speed of corrosion liquid (salt water etc.) in 25 steps by using the adjuster mounted on the front panel of the stand.
Specification
Number of testing
Specimen
2
Size of device
Total weight
kgf:22
Size of device
mm:380×380×1200
Weight of compressor
kgf:22
Size of compressor
mm:500×380×350
Weight of controller
kgf:3
Size of controller
mm:210×200×60
Voltage
V:200
Bearing
Capacitance
AC single phase 90~240V
Capacitance of compressor
AC single phase 100V
Corrosion speed
25 steps
※ Quantity of corrosion speed (ml/min)is depend on viscosity and
diameter of the nozzle.In case of water and φ3.2mm (nozzle diameter),
it is possible to control at the range of 0.25 ~ 2.2ml/min.
Possible testing time
hour:5000


※ Recommendation for exchange after the use of 5000 hours.
※ Possible usage for many kinds of corrosion liquid. But, asked to YAMAMOTO METAL TECHNOS CO., LTD. in case of special corrosion liquid.
※ Product specifications and appearance may be changed for the improvement. We appriciate your understanding.
GIGA QUAD® Line up
It is possible to transfer the data to a PC via the in-house-developed wireless-measurement system which includes measuring instrument and transmitter built inside the tool holder.
Dual-spindle rotating bending fatigue testing machine for low load type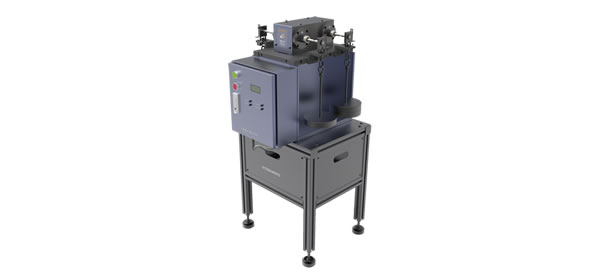 YRB200 was to be produced at high levels with high precision, high efficiency and less space.
It is suitable for the testing of giga-cycle fatigue characteristics which are supposed to take long time. It also has a variety of functions.
Dual-spindle rotating bending fatigue testing machine for high load type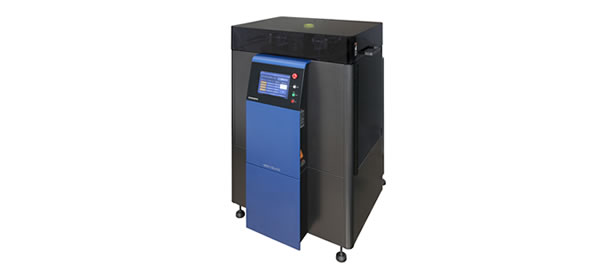 YRB300L is a higher weight model adapted for metal fatigue strength characteristics reserch with high intensity and with heat treatment.
It is designed with safety for higher weight.
Corrosion environmental testing unit
for GIGA QUAD®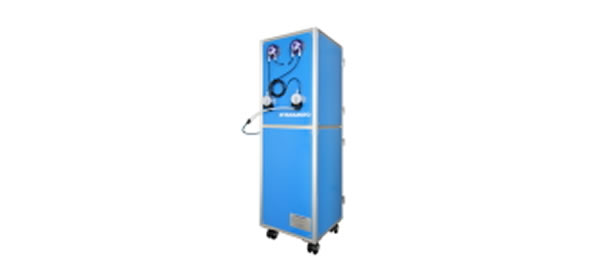 YRB200-010 can easily make corrosive environment and adapt to the test following actual environment. It is possible to perform rotating bending fatigue test under the corrosive environment.
The perfect antiscattering design of corrosive solution is being applied for a patent.
High temperature environmental testing unit (Halogen Lamp) for GIGA QUAD®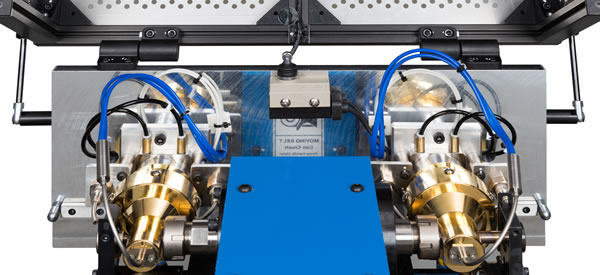 It is necessary to clarify the reliability property of structural materials at high environmental temperature.A spot light-condensed heating method is adopted in the developed high temperature unit. The light emitted from the halogen lamp is reflected and condensed to the small spot in the center of specimen.